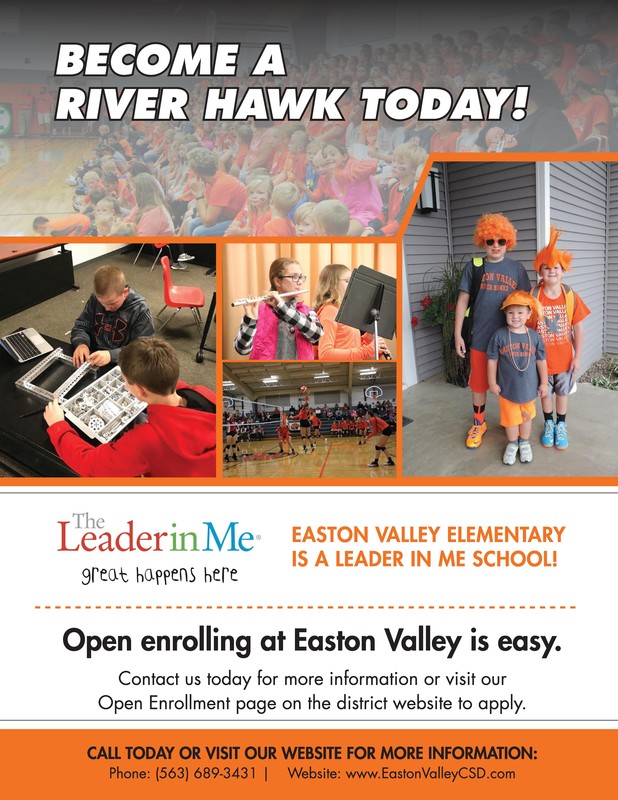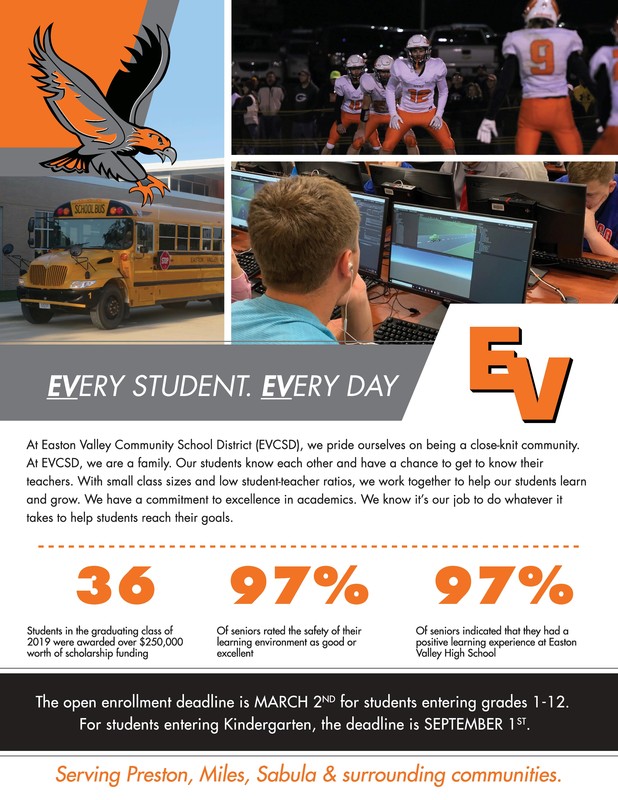 OPEN ENROLLMENT BETWEEN SCHOOL DISTRICTS
Open Enrollment is the process by which parents/guardians residing in an Iowa district may enroll their children into another Iowa school district under the terms and conditions of Iowa Code section 282.18 and 281--Iowa Administrative Code 17.
The deadline for students entering Grades 1-12 is March 1st. The deadline for students entering kindergarten is September 1st.
Iowa Open Enrollment law allows parents/guardians to enroll their child in a district other than their district of residence by completing an open enrollment application. Families who meet certain income eligibility guidelines may qualify for transportation assistance from their resident district. High School students who transfer school districts through open enrollment have a 90 school day waiting period to participate in varsity athletic competition, although they may practice with the team during this time. However, the student may participate immediately in a varsity interscholastic sport if the student is entering grade nine for the first time and did not participate in an interscholastic athletic competition for another school or school district during the summer immediately following eighth grade.